ERAS Cardiac Surgery Featured at Dedicated Session at European Association for Cardio-Thoracic Surgery in Milan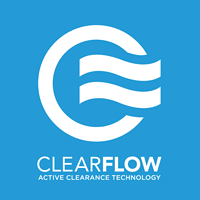 ERAS Cardiac Surgery Featured at Dedicated Session at European Association for Cardio-Thoracic Surgery in Milan
Springfield, MA — October 24, 2018 — The ERAS Cardiac Surgery Society presented its recent consensus statement at the 32nd European Association for Cardio-Thoracic Surgery (EACTS) Annual Meeting in Milan, Italy, last week as part of an educational session.
This dedicated ERAS Cardiac Surgery session was held during EACTS, the world's largest cardiothoracic surgery focused professional conference with international speakers across all subspecialties.
ERAS Cardiac Surgery is a patient safety organization with the mission to facilitate optimization of perioperative care of cardiac surgical patients through collaborative discovery, analysis, expert consensus, and dissemination of best practices. ERAS Cardiac Surgery was developed as a patient satisfaction program to encourage improvements in both short and long-term outcomes, reduction in complications, and more efficient utilization of health care resources for patients recovering after heart surgery.
"Cardiac surgical teams are under increasing pressure to provide healthcare value by optimizing outcomes while reducing complications and costs," said Springfield, MA based surgeon and ERAS Cardiac Surgery President, Daniel Engelman, MD. "Numerous clinical trials have shown that well-designed and implemented ERAS cardiac programs can assist in achieving such goals. The participation of a multidisciplinary perioperative team of medical-care providers, hospital system administrators, and most importantly, the patients themselves, is critical to achieving our mission."
Topics discussed at the session included incorporation of treatment pathways to maximize quality of life; reduce acute kidney injury; prevent retained blood utilizing active clearance of chest tubes; implementing opioid-sparing analgesic strategies; assessing value; and the application of advanced organizational strategies for employing ERAS protocols.
A key highlight of the session was the presentation and audience discussion of the first ERAS Cardiac Surgery Consensus Statement (recently presented at the American Association for Thoracic Surgery Annual Meeting in San Diego). This extensive compilation of evidence-based recommendations is the initial step toward a comprehensive approach for enhanced recovery in cardiac surgical patients. It includes items such as nutrition, lifestyle modification, use of kidney biomarkers, sternal fixation, active clearance of chest tubes to prevent retained blood complications, temperature and glucose management, goal-directed therapy, and patient education. The enthusiasm and engagement of the audience was significant, demonstrating a global passion for this endeavor.
The organizing committee for ERAS Cardic Surgery at EACTS included Daniel Engelman, MD, Baystate Medical Center, Springfield, MA, and Marjan Jahangiri, MBBS, MS, FRCS, FRCS (CTh), St. George's, London, England.  Invited speakers included, Gudrun Kunst, MD, PhD, DEAA, FRCA, FFICM, Kings College, London, England, Louis P. Perrault, MD, Ph.D., Montreal Heart Institute, Eric Roselli, MD, Cleveland Clinic, Cleveland, OH, Kevin Lobdell, MD, Atrium Health, Charlotte, North Carolina, and Kamal Khabbaz, Harvard Medical School, Boston, MA.
ERAS® Cardiac Surgery is a non-profit organization with the mission to develop evidence-based expert consensus statements promoting best practice recovery practices. The goal is to provide hospitals better guidance for developing local protocols that are part of a continuous quality improvement (CQI) process for better patient care and a reduction of postoperative complications and costs after cardiothoracic surgery (www.erascardiac.org). Focusing on cardiac surgery, the organization is collaborating with ERAS® (www.erassociety.org), an organization that promotes enhanced recovery in many other surgical specialties worldwide.
 The European Association for Cardio-Thoracic Surgery (EACTS) was founded in 1986.  Membership has now spread all over the world with 4,000 active members including surgeons, perfusionists and allied health professionals. The EACTS Annual Meeting is the largest cardio-thoracic meeting in the world focusing on scientific developments and research.