Randomized Clinical Trial Results Confirm PleuraFlow Reduces Take Back for Bleeding in Cardiac Surgery Patients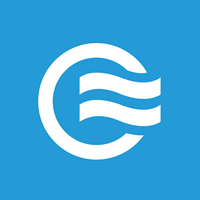 Reduction in chest tube clogging and take back for bleeding shown in randomized prospective clinical trial with PleuraFlow ACT System
IRVINE, CA —March 30, 2021
ClearFlow, Inc., a medical device company based in Irvine, California, has announced positive clinical trial results published in the peer-reviewed Journal of Cardiothoracic Surgery. The findings are reported by cardiac surgeons at the Montreal Heart Institute, in Montreal, Quebec, Canada in the article, "Active clearance vs conventional management of chest tubes after cardiac surgery: a randomized controlled study." The randomized prospective trial evaluated the use of the PleuraFlow® Active Clearance Technology® (ACT®) System in the effective reduction of retained blood complications in heart surgery patients and showed improved outcomes by minimizing chest tube clogging a
nd reducing the need for take back for bleeding after heart surgery.
PleuraFlow is a medical device used at the bedside in the ICU that enables clinicians to proactively maintain chest tube patency following cardiac surgery without breaking the sterile field. A patent chest tube enables evacuation of blood and fluid from the operative site after closure of the surgical wound and reduces retained blood, which is accepted by physicians as contributing to many common retained blood complications after surgery, including post-operative atrial fibrillation (POAF), pleural effusions and pericardial effusions.
This was a pragmatic, single-blinded, parallel randomized control trial held from November 2015 to June 2017, including a 30-day post index surgery follow-up. The setting was two academic centers affiliated with the Université de Montréal School of Medicine; the Montreal Heart Institute and the Hôpital du Sacré-Coeur de Montréal. A total of 520 adult patients undergoing cardiac surgery were randomized to receive either PleuraFlow (n = 257) or standard drainage (n = 263). PleuraFlow was associated with a 72% reduction in re-exploration for bleeding (5.7% vs 1.6%, p = .01) and an 89% reduction in complete chest tube occlusion (2% vs 19%, p = .01). There was also an 18% reduction in POAF between the PleuraFlow and control group (31% vs 38%, p = .08).
"Chest tubes are
used in all cases after heart surgery to collect and externally drain any shed blood in the early hours after heart surgery," said Edward M. Boyle, MD, founder and chairman of ClearFlow. "However, they can occlude with clots, leading to retained blood that can impair recovery by leading to complications.  When this happens in the early hours, the patient may require a return to the operating room emergently and the chest re-opened to wash out the clotted blood around the heart.  We developed this technology to better enhance patients' recovery potential after surgery by reducing 'take back for bleeding' and associated complications."
"The results of this trial, combined with earlier published peer reviewed trials, further emphasize the importance of prevention of chest tube clogging and retained blood following cardiac surgery," said Louis Perrault, MD, Ph.D., study participant and cardiac surgeon at the Montreal Heart Institute. "Conventional chest tubes are prone to clogging, and that can lead to the need to take the patient back for bleeding complications in the early hours after surgery.  Our findings in this trial, combined with other groups' studies, further strengthen the rationale to add active clearance to chest tubes in patients recovering from heart surgery."
"A randomized clinical trial is the gold-standard of evidence proving that a technology is effective at providing patient benefits," said Paul Molloy, President and CEO of ClearFlow. "The data in this randomized clinical trial has once again shown that more effectively clearing chest tubes following cardiac surgery with PleuraFlow, thwarts retained blood and materially reduces the risk of complications after heart surgery.  This randomized controlled trial further supports and endorses our earlier clinical trial data, and strongly establishes active chest tube clearance as a critical element for any program striving to enhance recovery after cardiac surgery. The study also bolsters the evidence-driven expert consensus Class I, Level B-NR  ERAS Cardiac Society recommendation that chest drain patency must be preserved for every case after cardiac surgery."
About ClearFlow, Inc.
ClearFlow, Inc. is an Irvine, CA based medical device company that has developed a patented active blood and fluid evacuation system to speed recovery, reduce complications and lower healthcare costs related to medical tube obstruction. The company has been awarded several prestigious awards, including the Global Frost & Sullivan Award for New Product Innovation, the European Association of Cardiothoracic Surgeons Techno-College Innovation Award for worldwide innovation that has the potential to change the standard of care in heart and lungsurgery, and the Innovations in Cardiovascular Interventions Award, among others.
Media Contact:
Paul Williams
paul@medialinecommunications.com
(310) 569-0023
ML297-A