PleuraFlow Clinical Study Results Released at CVT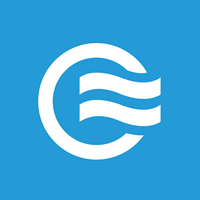 Anaheim, CA., Oct. 1, 2014 — ClearFlow, Inc., a medical device company based in Anaheim, CA, announced that results from the PRO-ACT trial, (Prevention of Retained Blood Outcomes Using Active Clearance Technology), a clinical study evaluating the use of PleuraFlow® Active Clearance Technology™ System to prevent Retained Blood Complications (RBC) will be presented at the upcoming Cardiovascular-Thoracic (CVT) Critical Care meeting in Washington, D.C. next week.
CVT is the scientific annual meeting of FACTS-Care (Foundation for the Advancement of CardioThoracic Surgical Care).  The foundation promotes coordination of all members of the cardiovascular surgery team to advance knowledge and expertise in caring for the critically ill cardiothoracic surgery patients. Specialists participating in the meeting will include cardiothoracic surgeons, interventionists, intensivists, anesthesiologists, critical care nurses, nurse practitioners, Physician Assistants, perfusionists, pharmacists, nutritionists, and respiratory therapists. http://www.factscare.org/index.aspx
"It is unusual for all specialties that care for a single cardiac surgery patient to join together at the same educational meetings", said Founder and Chairman of ClearFlow, Inc., Dr. Edward Boyle, M.D.  ClearFlow will be participating as part of the "Council for Excellence in CVT Critical Care" along with other medical device companies including Edwards, Abbott and Covidien. "This is a great forum to interact with professionals who appreciate the costs associated with retained blood complications after cardiac surgery and the unmet need to reduce those", Boyle said. The PleuraFlow System made by ClearFlow enables caregivers to actively keep chest drainage tubes clear of clot in the early hours after heart surgery.  Data from a clinical trial evaluating the clinical impact of Retained Blood Complications and the effectiveness of PleuraFlow to prevent complications after heart surgery will be presented at this meeting.
"We are most excited to have two leading cardiovascular centers presenting data that confirms the significant incidence of Retained Blood Complications (RBC) and also the devastating impact these complications can have on patient outcomes and hospital costs following cardiac surgery", said ClearFlow President & CEO, Paul Molloy.
About ClearFlow, Inc.
ClearFlow, Inc. is an Anaheim, CA based medical device company developing proprietary active wound evacuation systems to speed recovery, reduce complications and lower healthcare costs in patients recovering from surgery. The company has been awarded several prestigious awards, including the European Association of Cardiothoracic Surgeons (EACTS) Techno-College Innovation Award for worldwide innovation that has the potential to change the standard of care in heart and lung surgery and the Innovations in Cardiovascular Interventions Award (ICI) for Best Start-up Innovation. ClearFlow, Inc. is building a pipeline of products, based on its proprietary active clearance technology, to facilitate active wound evacuation in other medical market segments. ClearFlow™ – Flow Better.