ClearFlow Appoints Michael Cox to N.America Leadership Position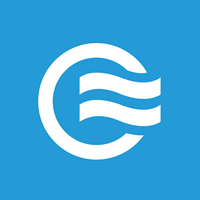 Anaheim, California. ClearFlow Inc., a venture-funded designer and manufacturer of PleuraFlow® Active Clearance Technology™, a new generation blood evacuation system for use following cardiothoracic surgical procedures is pleased to announce that Mr. Michael Cox has joined the Company as Vice President of Sales, North America.
Michael has progressed through successful sales and marketing leadership roles in major cardiovascular device firms including Edwards Lifesciences and AtriCure, most recently leaving Austin, Texas based heart-valve manufacturer On-XLife Technologies, Inc. to join ClearFlow.
"We are thrilled to strengthen our senior management team with a sales executive of Michael's caliber and proficiency" said ClearFlow President & CEO, Mr. Paul Molloy. "Michael brings many years of invaluable experience, relationships and an outstanding track record to our Company. Our revenues have expanded rapidly year on year and we are investing in our sales organization in tandem. Michael's depth of knowledge and relevant industry expertise will significantly enhance our sales capability as we strive to establish a new standard of care for post-operative surgical wound drainage management".
Michael replaces Mr. Ken Beres and will manage ClearFlow's expanding direct and distributor sales organization and the Company's clinical resources. "During the time that Ken was with our organization, we grew from a small start-up medical device company, to a company with a clinically proven technology that leading cardiac centers in the U.S., Canada, and Europe are using as part of their Continuous Quality Improvement (CQI) programs. Our recent re-location from Bend, OR to Orange County, CA, a world renowned medical device hub, has set the stage for our next level of rapid growth as more and more hospitals are adopting this technology. We thank Ken for his contribution to the Company and wish him well in his future endeavors", concluded Paul Molloy.
PleuraFlow® was developed by cardiac and thoracic surgeons and is the only 510(k) cleared and CE Marked medical device available to actively maintain wound drainage catheter patency without compromising the sterile circuit. Peer-reviewed prospective clinical studies have highlighted a greater than 1 in 3 rate of failure of drainage tubes for patients undergoing cardiothoracic surgery. The consequences of failure to drain for patients may include death, re-operation, heart failure, hemothorax and pleural effusions. Complications resulting from the failure of these drainage tubes force hospitals to incur significant and avoidable costs. These costs are due to longer stays in the Intensive Care Unit (ICU), additional procedures being performed, hospital re-admissions, and higher cost of medications.
ClearFlow® – Flow Better.