Clear Catheter Systems Changes Name to ClearFlow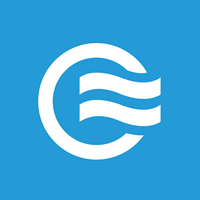 We are excited to announce that Clear Catheter Systems, Inc. is now ClearFlow, Inc.  Our mission is to develop the best devices to proactively drain blood and fluids after surgery.
We believe that avoiding the complications that accrue to retained blood and fluids leads to reduced morbidity and mortality, less pain and discomfort for the patient, and lower total cost of care in a cost-conscious healthcare environment.
We are focused on helping clinicians eliminate the acute, sub-acute and chronic postoperative complications of current high failure-rate wound drainage tubes by offering the only CE marked and 510(k) cleared drainage system with Active Clearance Technology™.  ClearFlow's patented PleuraFlow® ACT System reliably maintains chest tube patency in the critical post-operative period.
As we further our work in this previously unaddressed area, the choice to rename our company became, well, clear. You can count on us to offer the most advanced medical technology, including our first device, the groundbreaking PleuraFlow ACT System. We believe our new name underlies our resolve to invent the finest devices in healthcare.
Our continued rapid growth and expansion allowed us to relocate from Oregon to southern California, a world-renowned medical device hub with a strong community and a large pool of experienced talent to join our innovative team. Click here to see our new contact information.
This is an important milestone and the beginning of a new chapter for our company. New headquarters. New name. Renewed focus on disrupting complacent incumbents who are still providing 20th century-designed drainage tubes for critical surgical procedures that should be completed with confidence, not crossed fingers!
Please do contact us if you have any questions. We are sincerely interested in your ideas and input concerning the use and performance of our technology. We care deeply about our patients and the work we do for the healthcare community.
Paul Molloy
President & Chief Executive Officer