Excitement for PleuraFlow Grows Across Canada – PleuraFlow Takes Center Stage at Three Successful Meetings in Canada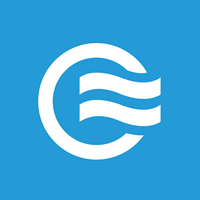 Interest in Clear Catheter System Inc. continues to spike after three strong meetings in Canada aimed at educating cardiac surgeons about PleuraFlow® Active Clearance Technology®, its positive impact in reducing complications related to Retained Blood and Fluids, and improving patient outcomes as well as reducing hospital costs.
Led by Dr. Louis P. Perrault, Chief of Service for the Department of Surgery at Montreal Heart Institute and Professor of Surgery and Pharmacology at the Université de Montréal, the novel PleuraFlow medical device took center stage at three meetings. Dr. Perrault explained the unique technology and its benefits to the guests gathered from area hospitals across Montreal and Toronto while Clear Catheter Systems President and Chief Executive Officer, Paul Molloy, made the third presentation in London, Ontario.
Dr. Perrault urgently voiced the serious challenge facing patients and hospitals alike. "Retained Blood Complications increase hospital stay and readmissions, mortality rates, and healthcare costs at hospitals across the globe. This is a growing institutional problem and no one hospital is exempt." He continued to demonstrate PleuraFlow as a powerful solution – an efficient drainage catheter technology that maintains optimal evacuation thereby reducing the incidence of retained blood complications such as pleural effusion, hemothorax or tamponade.
"The strong showing at the Canadian meetings – three cities in just two days – underscores the broad interest in retained blood complications and we're honored to be at the forefront successfully combating this phenomenon," said Paul Molloy, CEO of Clear Catheter Systems.
"A better technology to improve patient care postoperatively has arrived and we are excited to get the word out in Canada," said Danny Minogue, President and CEO of Minogue Medical, the Canadian exclusive distributor of PleuraFlow.
The Canadian presentations cap a successful string of newsworthy events at Clear Catheter Systems, including winning the prestigious Innovations in Cardiovascular Interventions (ICI) Best Start-Up Innovation Award. The noted distributor Minogue Medical made these three presentations possible. For more information, contact Clear Catheter Systems, Inc.