Newly Published Study Confirms Reduction in Retained Blood and Postoperative Atrial Fibrillation After Heart Surgery with PleuraFlow Active Clearance Technology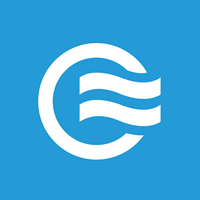 Anaheim, CA – March 9, 2016—ClearFlow Inc., a medical device company based in Anaheim, California, has announced the publication of significantly positive results in a study evaluating the company's PleuraFlow® Active Clearance Technology® System.  Data indicating a marked reduction in Retained Blood Syndrome (RBS) and Postoperative Atrial Fibrillation (POAF) among patients recovering from heart surgery was published in the March issue of the Journal of Thoracic and Cardiovascular Surgery.
Data from the peer-reviewed paper, titled "Active Clearance of Chest Drainage Catheters Reduces Retained Blood" was originally presented in October, 2015 at the Cardiovascular-Thoracic (CVT) Critical Care annual conference, organized by the Foundation for the Advancement of CardioThoracic Surgical Care (FACTS-Care) organization in Washington, DC.
All patients having heart surgery are required to have drainage catheters to remove shed blood from around the heart and lungs in the early hours of recovery following surgery.  In recent years, clinical evidence has shown that these drainage catheters have a high failure rate due to clogging, leading to a condition known as Retained Blood Syndrome (RBS). RBS can slow recovery, contribute to postoperative complications and increase total cost of care.  ClearFlow has developed and marketed the world's first approved device that allows care providers to prevent chest tube clogging during early recovery in heart surgery patients. This innovative technology was developed by surgeons seeking a solution to an unmet need for their patients and is now in use in a number of leading centers of excellence around the world and has been used in over 20,000 cases.
The newly published study, by independent investigators in Germany, affirmed a reduction in RBS interventions required after surgery from 20% to 11% (43% reduction) in all cardiac surgery patients when PleuraFlow was used, as well as a reduction in POAF from 30% to 20% (a 33% reduction) in propensity matched patients.
Principal Investigator, Professor Theodor Fischlein, of Klinikum Nürnberg Cardiovascular Center, Paracelsus Medical University, Nuremberg, Germany, commented, "This first of its kind study demonstrates that by implementing a quality improvement protocol to reduce chest tube clogging, complications can be reduced and patient outcomes can be improved."
"The results of this groundbreaking study are meaningful on a number of levels," said Paul Molloy, CEO of ClearFlow.  "The data indicates significant reductions in patient complications after cardiac surgery as well as the potential to significantly improve bottom lines for hospitals spending considerable resources managing RBS-related problems. Such complications are often not reimbursed, and increasingly scrutinized by payers. Furthermore, CMS penalizes hospitals for not addressing preventable complications.  We have been experiencing exponential interest from programs around the world. They are seeking to reproduce these improvements in outcomes by adding PleuraFlow technology to their existing continuous quality improvement programs and chest tube patency protocols."
"Nearly one in five patients experiences RBS, and one in three experiences POAF. These are common complications that prolong hospitalization and contribute to readmissions," said Edward Boyle, MD, Co-Founder and Chairman of ClearFlow.  "There is no other technology that can make such a meaningful reduction in these complications by simply addressing a known failure mode of commonly used chest drainage catheters."
The PleuraFlow Active Clearance Technology System is approved for use in Europe, Australia, Brazil, the U.S. and Canada, and has either cleared or is pending clearance in about a dozen additional countries.
About ClearFlow, Inc.
ClearFlow, Inc. is an Anaheim, CA based medical device company that has developed a patented active blood and fluid evacuation system to speed recovery, reduce complications and lower healthcare costs related to medical tube obstruction. The company has been awarded several prestigious awards, including the European Association of Cardiothoracic Surgeons Techno-College Innovation Award for worldwide innovation that has the potential to change the standard of care in heart and lung surgery, and the Innovations in Cardiovascular Interventions Award, among others.
###
 PleuraFlow and Active Clearance Technology are registered trademarks of ClearFlow, Inc.
Media Contact:
Paul Williams
310/569-0023
paul@medialinecommunications.com