Getinge Group Receives Innovative Technology Designation from Novation for the ClearFlow PleuraFlow® Active Clearance Technology® (ACT™) System
Designation recognizes the development of new solutions that benefit the healthcare industry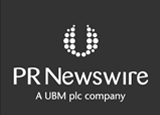 WAYNE, N.J., March 29, 2016 /PRNewswire/ — Getinge Group announced its Maquet V8 Catheter and Maquet PleuraFlow Active Clearance Technology System have received Innovative Technology designation from Novation, the leading healthcare services company that serves the more than 100,000 members and affiliates of VHA Inc., UHC, Children's Hospital Association, and Provista. The designation was based on reviews of the V8 Catheter and the PleuraFlow System by hospital experts who attended Novation's Innovative Technology Expo in November 2015. The annual event provides medical technology suppliers with the opportunity to demonstrate product and gain direct feedback from onsite clinical experts and healthcare providers regarding the impact their products may have on improving safety, efficacy or clinical outcomes, as well as possible business model and process efficiencies that enhance the overall level of care offered by the organization.
V8 Balloon Aortic Valvuloplasty Catheter
Unique: The figure 8–shaped balloon is designed to lock into valve anatomy limiting balloon movement during the procedure
Safe: The balloon shape is maintained throughout inflation reducing the likelihood of annular rupture
Effective: The balloon enhances leaflet hyperextension without increasing the risk of annulus over-distension
Fast: The balloon allows rapid inflate/deflate times
"Getinge Group shares the same goal as Novation in providing hospitals and healthcare providers with innovative technologies that can improve patient care and reduce the risk of harm to patients and providers, while raising the standard of patient care and safety," said Raoul Quintero, President of the Americas at Getinge Group. "The Innovative Technology designation for the V8 Balloon validates the safety, efficacy and convenience to healthcare providers of this critical medical device."
PleuraFlow Active Clearance Technology (ACT) System
Unique: Innovative technology used to proactively maintain drainage-catheter patency to ensure optimal evacuation of blood and fluids from the chest cavity after cardiothoracic surgery
Cost Effective: Has been shown to substantially reduce Retained Blood Syndrome (RBS) re-interventions compared to conventional chest tubes1 2 3
Clinically Effective: A recent clinical evaluation published in JTCVS showed reduced RBS re-interventions and postoperative A-Fib (POAF) in patients with use of the PleuraFlow System4
"Heart surgery patients may often require additional interventional procedures due to the complications caused by inadequate drainage, resulting in longer ICU and hospital stays, as well as increased hospital re-admissions. PleuraFlow is an easy to use medical device that has been shown to significantly lower these common and expensive hospital complications," said Paul Molloy, CEO of ClearFlow, Inc.
"Novation is committed to providing the members we serve with leading-edge technologies that deliver new clinical and operational benefits from what is currently available in the market today," said Debbie Archer, Director of Procurement and leader of the Innovative Technology Program for suppliers. "After reviewing both of Maquet's product entries at our annual Innovative Expo, the hospital experts who attended agreed both products offer unique and incremental benefits over other products available on the market today, and recommended them for the Innovative Technology designation."
Since 2003, more than 2,000 new and innovative products and technologies have been submitted through the Novation Innovative Technology Program. Novation works with member-led councils and task forces to identify and review potentially innovative products. If it is determined that a product is innovative, a contract may be awarded outside of Novation's competitive bid cycle. To learn more about Novation's Innovative Technology program, visit www.novationco.com/expertise/technology.
About Getinge Group
Getinge Group is a leading global provider of innovative solutions for operating rooms, intensivecare units, hospital wards, sterilization departments, elderly care and for life science companies and institutions. With a genuine passion for life we build quality and safety into every system. Our unique value proposition mirrors the continuum of care, enhancing efficiency throughout the clinical pathway. Based on our first-hand experience and close partnerships, we are able to exceed expectations from customers – improving the every-day life for people, today and tomorrow.
Timothy L. Frankel; Peter C. Hill; Sotiris C. Stamou; Robert C. Lowery; Albert J. Pfister; Arvind Jain; and Paul J. Corso. Silastic Drains vs Conventional Chest Tubes After Coronary Artery Bypass. CHEST 124(2003) 108-­ -113.
Based on over 313,000 US adult heart surgery patients. Data extracted using ICD-­ -9 codes from the 2010 Nationwide Inpatient Sample (NIS), from the DHHS Agency for Healthcare Research and Quality (AHRQ) Healthcare Cost and Utilization Project (HCUP).
Karimov, J.H., Gillinov, A.M., Schenck, L., et al. Incidence of chest tube clogging after cardiac surgery: a single-­ centre prospective observational study. Eur J Cardiothorac Surg. 2013 Dec;44(6):1029-­ -36. dos:10.1093/ejcts/ezt140.
Active clearance of chest drainage catheters reduces retained blood, Sirch, Joachim et al., The Journal of Thoracic and Cardiovascular Surgery, E-Pub October 16, 2015
To view the original version on PR Newswire, visit:http://www.prnewswire.com/news-releases/getinge-group-receives-innovative-technology-designation-from-novation-for-the-maquet-intervalve-v8-balloon-aortic-valvuloplasty-catheter-and-the-maquet-clearflow-pleuraflow-activeclearance-technology-act-system-300241632.html