PleuraFlow Relieves Life-Threatening Pericardial Tamponade by Active Clearance of Chest Tubes after Heart Surgery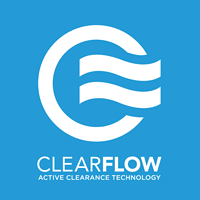 Anaheim, CA – March 30, 2016—Cardiac Surgeons at the Montreal Heart Institute have published a report featured in this month's Annals of Thoracic Surgery detailing how active clearance of chest tubes in the ICU non surgically treated a life-threatening episode of pericardial tamponade in a patient recovering from heart surgery (Annals of Thoracic Surgery, 101: 1159-1163, 2016). Affiliated with Université de Montréal in Quebec, the Montreal Heart Institute is an ultra-specialized hospital center dedicated to care, research, teaching, prevention, rehabilitation and the assessment of new technologies in cardiology.
All patients recovering from heart surgery require chest tubes to evacuate shed blood around the heart and lungs in the initial hours in the ICU after surgery. A common issue for patients and their clinicians is chest tube clogging, known to occur in over one-third of heart surgery patients, and usually invisibly to doctors and nurses. When clogging occurs, patients can suffer from a range of complications, including the need to perform subsequent re-operations or interventions to remove blood, blood clots or bloody fluid from the pericardial or pleural spaces after cardiac surgery, known as Retained Blood Syndrome (RBS). Re-interventions like this affect almost one in five cardiac surgery patients. One such manifestation of Retained Blood Syndrome is cardiac tamponade; a condition where external compression of the heart by blood causes shock, which can be life threatening and requires an emergency return to the operating room to remedy the situation. Cardiac tamponade can develop rapidly, and if not treated by evacuation of the blood, can be fatal.
In this report, the ICU clinicians used the PleuraFlow® Active Clearance Technology® System to quickly re-establish chest tube patency and provide relief for a patient who developed tamponade. The PleuraFlow System was designed by ClearFlow Inc., a medical device company based in Anaheim, California.
"This published case illustrates just how quickly tamponade can develop early during recovery, and how important it is to be able to quickly re-establish chest tube patency and maintain maximum blood evacuation capacity in the ICU," said Ed Boyle, MD, a cardiothoracic surgeon and Co-Founder & Chairman of ClearFlow, Inc.
This comes on the heels of a newly published study in the March, 2016 Journal of Thoracic and Cardiovascular Surgery by independent investigators in Germany, which affirmed a reduction in RBS interventions required after surgery from 20% to 11% (43% reduction) in all cardiac surgery patients when PleuraFlow was used, as well as a reduction in post-operative atrial fibrillation (POAF) from 30% to 20% (a 33% reduction) in propensity matched patients. (Journal of Thoracic Cardiovascular Surgery. 2016 Mar;151(3):832-838)
"This peer reviewed report again shows how keeping chest tubes free of clot in early recovery after cardiac surgery not only reduces complications and costs, but also can save lives", said Paul Molloy, Chief Executive Officer of ClearFlow.
The PleuraFlow Active Clearance Technology System® is approved for use in Europe, Australia, Brazil, the U.S. and Canada, and has either cleared or is pending clearance in about a dozen additional countries.
About ClearFlow, Inc.
ClearFlow, Inc. is an Anaheim, CA based medical device company that has developed a patented active blood and fluid evacuation system to speed recovery, reduce complications and lower healthcare costs related to medical tube obstruction. The company has been awarded several prestigious awards, including the European Association of Cardiothoracic Surgeons Techno-College Innovation Award for worldwide innovation that has the potential to change the standard of care in heart and lung surgery, and the Innovations in Cardiovascular Interventions Award, among others.
###
PleuraFlow and Active Clearance Technology are registered trademarks of ClearFlow, Inc.
Media Contact:
Paul Williams
310/569-0023
paul@medialinecommunications.com