Preparing to Implement an ERAS Cardiac Surgery Value Quality Care Initiative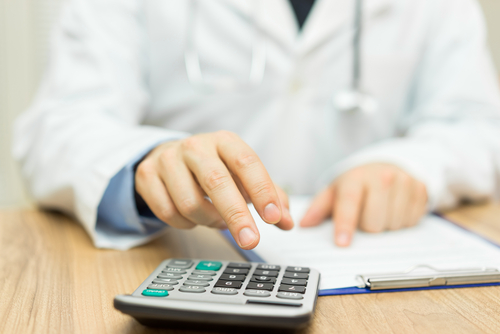 Most hospitals are exploring opportunities to improve outcomes and achieve positive financial results with bundled continuous quality improvement programs, but "Where to start?" is a common question. Bundled payment sets a single spending target for all applicable health care servicesprovided during a clinical episode of care over a specified time period. One way this is getting done in cardiac surgery is with MIPS and MACRA.  The goal of these changes is to create financial incentives that encourage hospitals and providers to coordinate care across treatment settings, reduce unnecessary services, and expand initiatives that can help patients recover quickly. High cost programs like post cardiac care will be the focus of many successful initiatives. This is because the most significant opportunities for reducing spending and improving quality generally occur after surgery and after patients are discharged from the hospital.  Its important to remember that MIPS is a zero-sum game.  The goal is to shift payment from low performing programs (Poor outcomes, high costs) to high performing programs (excellent outcomes, lower costs).  The escalation of penalties and rewards are set to jump significantly in the coming year.  The question for many programs is where to start?  The answer is develop a program to help improve outcomes and lower costs.  Many are finding that ERAS Cardiac is the way to do this:
The steps to prepare for the zero-sum game are now better defined:
Identify patients eligible for bundles early and assess their risk for complications
Establish data analytic and information sharing capabilities.
Track patients across the continuum of care
Engage physicians, nurses and administrators
Coordinate care transitions and manage post-acute services
Redesign care based on best practices and evidenced based recommendations like ERAS Cardiac
Redesigning care is in the purview of the surgeons, anesthesiologist, critical care team, nurses and the administrators that support them. Targeting post-acute care starts before surgery, continues in the operating room and then transitions to the ICU. This is where big impacts can be made on how the patient recovers after discharge.  The three most common causes of complications and readmissions after heart surgeryare postoperative atrial fibrillation (POAF), effusions, Acute Kidney Injury (AKI)and infection.
One area with great promise to measure for improvements with bundled care the use of active clearance of chest tubes to reduce the incidence and consequences of Retained Blood Syndrome (RBS).  Chest tubes are used on every case after heart surgery to drain blood from around the heart and lungs in the early hours of recovery. If there is any bleeding, or even oozing tissues, the blood must be immediately drained externally by the chest tubes. But chest tubes frequently clot, which can lead to Retained Blood Syndrome (RBS), which includes the need for re-interventions to wash out clot, remove blood or bloody fluid, or long term, even fibrosis around the heart or lungs. Blood, even in small volumes left around the heart after surgery can cause an inflammatory response, triggering complications such as postoperative atrial fibrillation (POAF).
Enhanced Recovery After Surgery (ERAS) Cardiac was initiated by a team of experts to explore a variety of ways care before, during and after cardiac surgery can impact post-surgery recovery.  They examined a variety of care options, and ultimately selected 22 interventions or programs that can be initiated to help reduce complications and costs. Published in JAMA Surgery as "Guidelines for Perioperative Care in Cardiac Surgery" the expert panel graded the strength of the recommendations and level (quality) of evidence.  This included recommendations on glucose management, goal directed therapy, an infection prevention bundle and others.  Of note, the panel specifically took up the subject of chest tube management.  Two areas were examined:  1) Active tube clearance to prevent chest tube clogging and retained blood; and 2) Chest tube stripping.  In its guidelines, ERAS Cardiac Surgery recommends maintaining chest tube patency without breaking the sterile field to prevent retained blood complications as a Class I, Level B-NR classification.  In addition, they examined the data around chest tube stripping which they classified as Level III (due to its potential for harm), class A, due to the high quality of published data supporting this significant concern.
PleuraFlow is a medical device used at the bedside in the ICU that enables caregivers to actively maintain chest tube patency without breaking the sterile field following cardiac surgery. A patent chest tube enables evacuation of blood and fluid from the operative site after closure of the surgical wound and reduces retained blood.  There is ample evidenced published that the use of PleuraFlow Active Clearance Technology can reduce both complications and costs.  As seen in prior clinical trials, patients treated with the PleuraFlow System, Baribeau and colleagues recently published that when they added PleuraFlow, their program experienced a reduction in infections, AKI, POAF and effusions as well as a reduced LOS and less time in the ICU.  In addition, a reduction in the average cost of care of $2,696 was associated with utilization of the PleuraFlow, further demonstrating the favorable economic outcome enabled by active clearance.  Thus, as cardiac program transition from the time of chest tube stripping to the era of active clearance of chest tubes, many are finding the addition of PleuraFlow an excellent first addition to their new ERAS programs to help reduce complications and costs of heart surgery.
How are you preparing for the bundled payment system in cardiac surgery? Maybe it's time to take a look at Active Chest Tube Clearance as you initiate your ERAS Cardiac program.