Scientific Advisory Board meeting at the Society of Thoracic Surgeons (STS) Annual Convention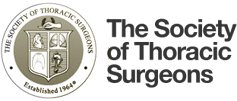 The company held its annual Scientific Advisory Board Meeting at the STS in San Diego in late January.  The event included leading surgeons from Cleveland, LA, Minneapolis, Houston and Milwaukee representing some of the top heart surgery programs in the world.  Also attending were current and prospective distribution partners as well as two board members (George Trutza and Jim Fee).  This was an important opportunity to obtain clinical feedback to help validate our next steps as the product is rolled out commercially.
In addition, the company had a booth at the exhibit hall which remained quite busy, as surgeons and distributors came by to learn about the product.  In addition, this proved to be great opportunity for meetings with potential strategic partners who had heard about the regulatory approvals and wished to learn more.